INVESTMENT IDEAS UNDER BIDEN PRESIDENCY: ENVIRONMENT
Biden is president and the House and Senate are all under Democrat control!
While the media portrays Biden as a "moderate" Democrat, I wouldn't count on any moderate spending or policies. The Overton window has shifted so far left I don't think Biden could be moderate even if he wanted to. I expect the Biden administration to be like an extension of the Sanders/AOC campaign mixed with cronyism.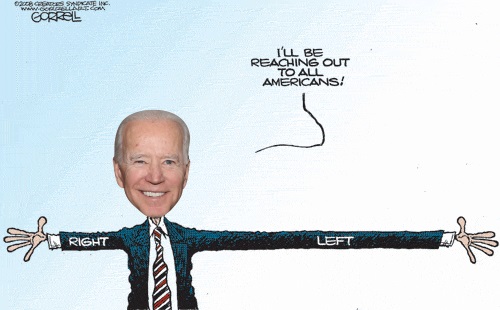 Check out this list of executive orders, memos and actions the Biden administration has taken: https://www.cnn.com/interactive/2021/politics/biden-executive-orders/index.html
The first month of the Biden presidency has set the precedent for things to come. Biden signed executive orders to re-join the Paris Climate Accord and cancel the Keystone XL Pipeline from Alberta, Canada.
Politics has consequences and opportunities. Here are some environmental themes I see developing plus many investment ideas to play under a Biden presidency.
The Democrats will push in the direction of the Green New Deal, which means more clean energy solutions – wind, solar and regulating oil and gas.
This will pump up already inflated clean energy stocks. If the ESG bubble wasn't big enough already, don't be shocked if it continues to grow. Their yields will continue to decrease and their businesses will have to grow at exponentially increasing rates to justify their valuations. I expect ESG stocks to decouple from value names at some point.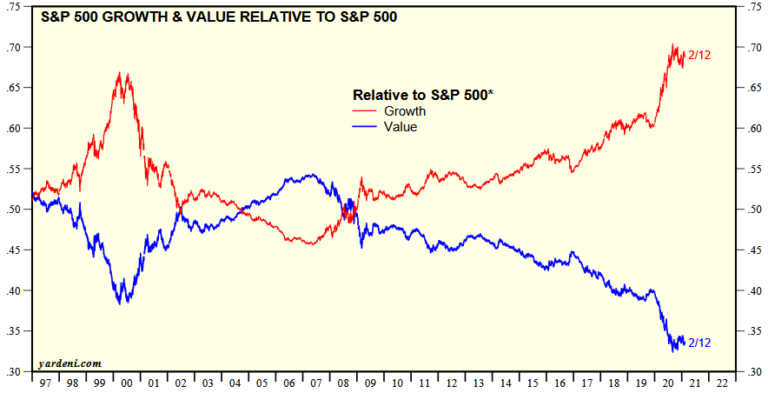 ESG stocks like Tesla (TSLA) and First Solar (FSLR) are direct plays on Biden's agenda. Buying into these stocks at todays' prices, you're only return is if another guy bids higher. Maybe you can make it work, but I don't see great risk vs. reward buying into the obvious. I'll check back on these stocks many years later.
Batteries and electrification require base metals…
Biden's climate plan promises "millions of solar panels" and heavy investment in the electric vehicle (EV) industry. Along with EVs, Biden wants to install 500,000 charging stations. Windmills, solar panels and batteries need a lot of compounds and metals – nickel, cobalt, zinc, copper, rare earths, steel, coal, silver, etc.
The play here is simple: avoid the obvious green energy stocks and buy the undervalued metals/compounds. Not only are they needed in green infrastructure, but industrializing nations will offer an extra tailwind.
Check out these base metal blue chips: Norilsk Nickel (NILSY), Vale (VALE), Teck Resources (TECK) and Ferrexpo (FXPO.L).
As for silver miners, the largest producers Fresnillo (FRES.L), Pan American (PAAS) and First Majestic (AG) are solid picks. Mid-tier producers like Endeavour (EXK) and Mag Silver (MAG) will give you more upside. If you really want to multiply your wealth, the juniors can give you huge leverage to the price of silver. Some names include Aurcana (AUN.V), Impact (IPT.V) and Aftermath (AAG.V).
The average solar panel of 2m2 uses around 0.7 ounces of silver. If Biden lives up to his promise of installing 500 million solar panels, American solar panels will add 350 million ounces of extra silver demand!
Each EV uses 0.9 to 1.8 ounces of silver which is twice the amount of an ICE vehicle. The silver institute estimates EVs will consume 90 million ounces of silver per year by 2025.
The industrial tailwind as well monetary tailwind for silver looks promising.
Regulating oil and gas is actually bullish
The Biden administration is regulating oil and gas making them harder to produce domestically. Combine that with production destruction from COVID and increasing demand, oil and gas prices have to rise. In fact, they're rising as we speak.
The surviving companies will be the main beneficiaries.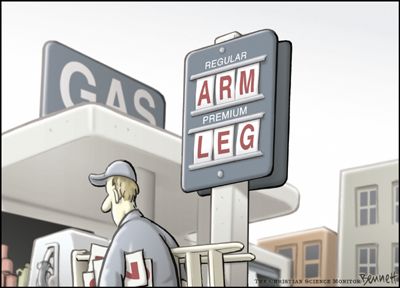 Antero Resources (AR), Sandridge (SD), Suncor (SU), Schlumberger (SLB) and Occidental will give you exposure to oil and natural gas (mostly in North America). If you want to avoid the West altogether, Lukoil (LUKOY) and Gazprom (OGZPY) in Russia are dirt cheap. Why not buy oil and gas for less than a PE of 3 and collect 5% dividends?
Not to mention, we're going to see more power outages until scientists improve on green technology. Until then, fossil fuels will be a relevant energy source.
Green energy needs black energy
Believe it or not, windmills made of steel use coal, specifically metallurgical coal. It's used in the steel making process. Peabody Energy (BTU) just got lifeline a few weeks ago when they extended their debt maturities. Peabody already moved 30% since the announcement and 5x since its November lows. If coal continues to perform, Peabody will be a multibagger at today's price. Warrior Met Coal (HCC) is another met coal play in America.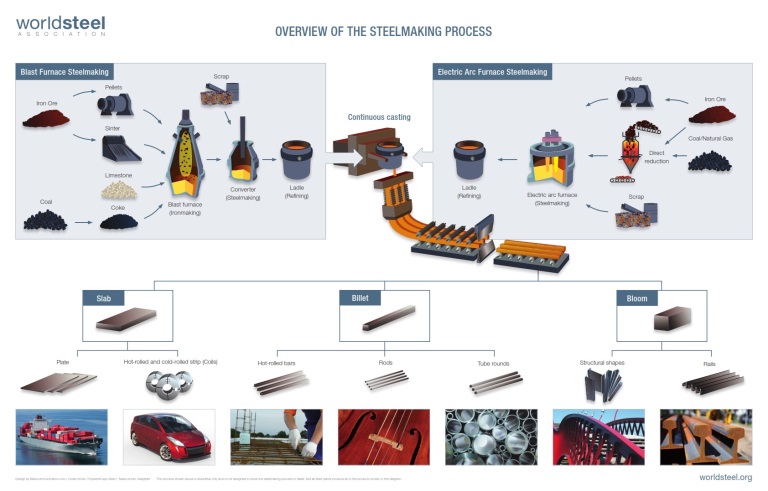 Batteries and electrification needs rare earth metals
Rare earth metals are used in magnets and batteries among other things. If EVs take off, rare earth metal stocks will explode. Even without EVs, the electrification of things will be a tailwind. Appia Energy (API.CN) is a rare earths play with a uranium kicker. Energy Fuels (UUUU) is a uranium play with a rare earths kicker. I like Energy Fuels more since I'm more bullish on uranium.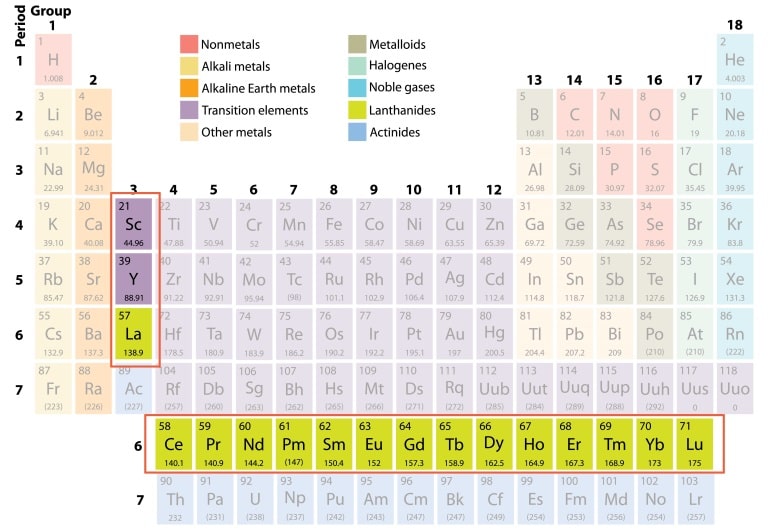 The Left finally wants nuclear
Finally, the Democrats and the West are warming up to nuclear energy. Joe Biden and Kamala Harris have shown interest in promoting nuclear energy in the US. China and Russia are building nuclear reactors like mad – I guess the Chinese are getting tired of choking on smog.
On the supply side, we're about to run out of excess supply. The only way utility companies can keep their reactors running is to contract miners to sell them U3O8 at double today's spot price of $28/lb. There is tremendous opportunity in the uranium space. I'm talking thousands of percent from trough to peak.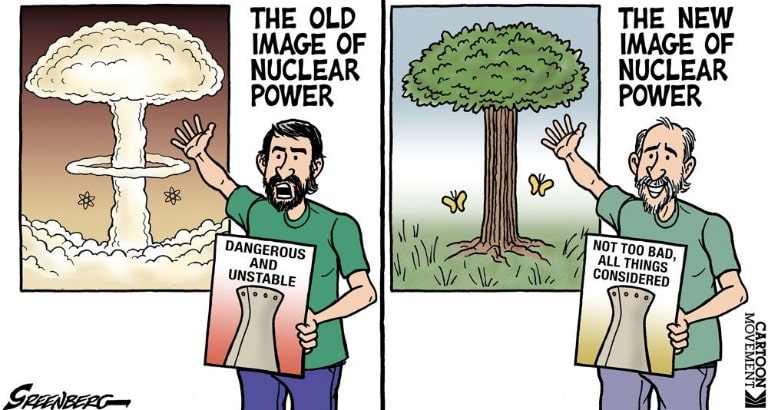 Some uranium stocks I like: Uranium Participation Corp (U.TO), Yellowcake (YCA.L) Cameco (CCO), Energy Fuels, Denison Mines (DNN), Paladin (PDN.AX), Boss Energy (BOE.AX), Goviex (GXU.V), Laramide (LAM.TO), Azarga (AZZ.TO) and Ur-Energy (URG).
The market doesn't care what you want
Whether you like it or not, these are the investment themes developing under the Democrats.
If you're a Leftist, you can cheer Biden on and profit off his policies.
If you're anything else, the best way to protest is to profit off of the Democrat's malfeasance.
The market doesn't care about your political virtues. Best take advantage of the investment ideas and opportunities under a Biden presidency!
P.S. I have reports on some of the stock ideas I mentioned above. I also track and provide updates on them for my members. We're up many times on our investments and our bull market has just begun. If you want to join us, just click here.