When you become an annual member, you will have access to in-depth investment reports. Each report contains one or more investment ideas anyone can purchase in their brokerage account. We will write and explain the investment thesis in detail, from the politics to the industry to the financials.
We mainly invest in two types of stocks:
Undervalued stocks that will compound your wealth over the long-term. Every report aims to beat the market with an annual return of 20% to 30% or more – just like Warren Buffett when he was still small.
Asymmetric risk-reward speculations that could return 5x, 10x and even 50x.
Either way, we always prioritize business fundamentals first (that's where the name comes from)!
We will give buy, sell and hold suggestions. After publishing a report, we will continue to publish updates for important developments.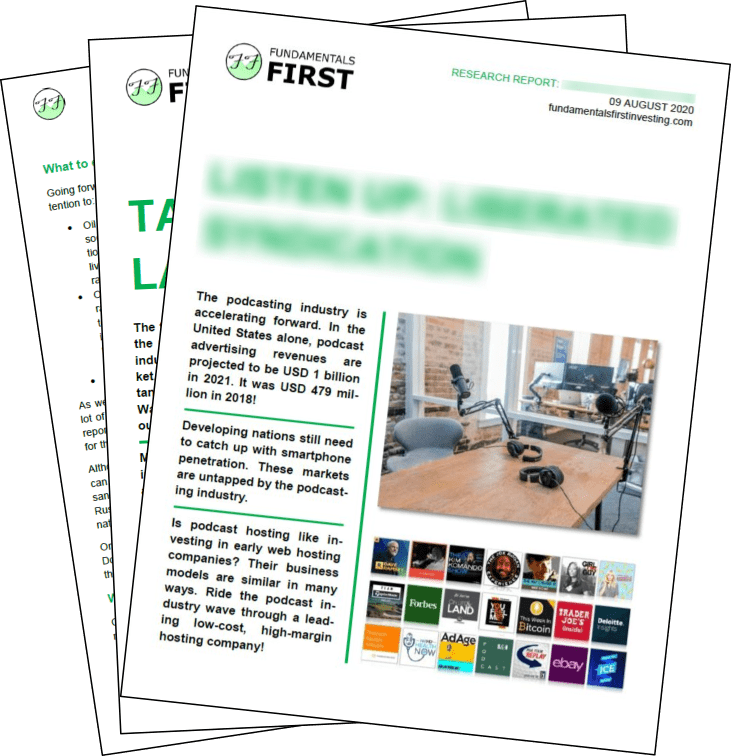 Check out the free articles and To the Point dispatches
Want more details? Have any questions, concerns or feedback? Feel free to email me here: contact{at}fundamentalsfirstinvesting.com